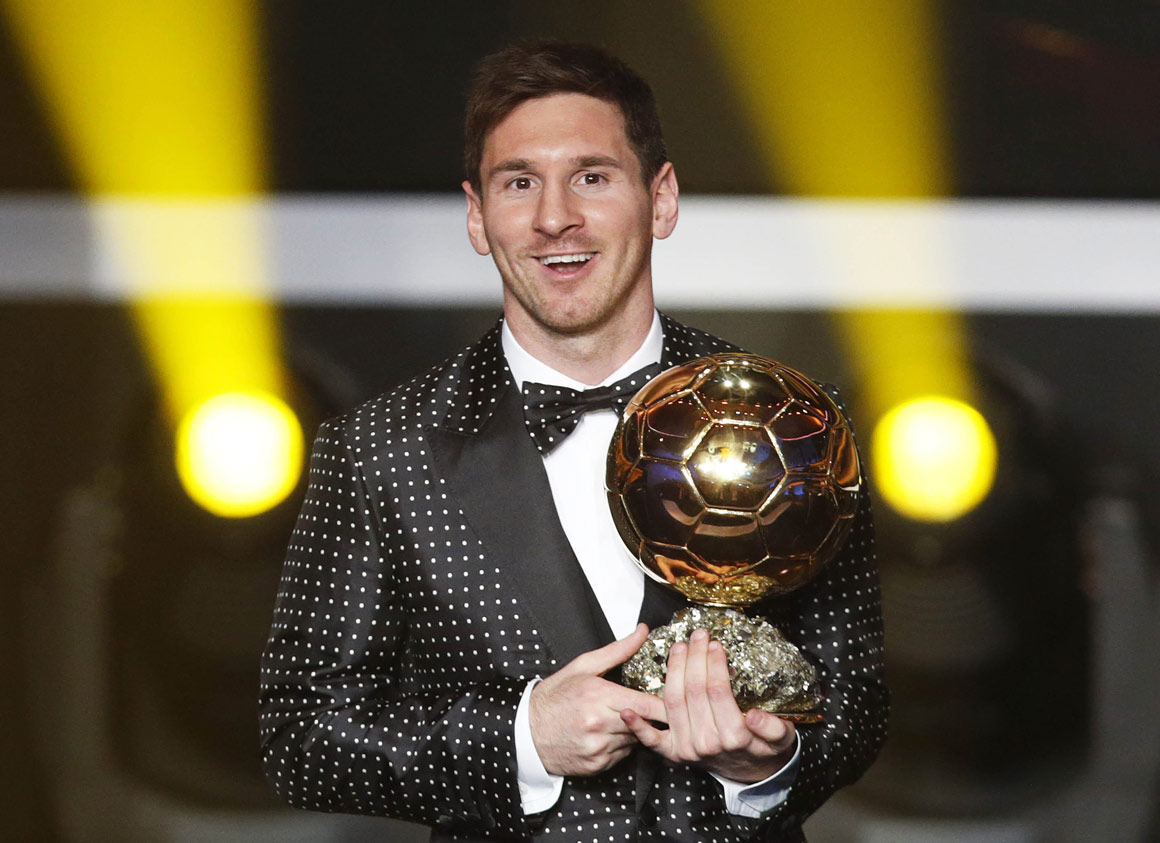 Mais uma vez deu ele, o maior nome do futebol nos anos 2000 e um potencial maior da historia. Lionel Messi conquistou o premio de melhor jogador do mundo mesmo não tendo sido tão genial quanto em temporadas anteriores, mesmo não tendo vencido nenhuma taça importante, ele ganhou por que é Messi.
91 gols no ano, uma marca quase impossível, algumas partidas memoráveis e uma certeza: Não tem ninguém no mundo que chegue perto dele. Tão genial que até assusta saber que beira os 25 anos e que ainda não chegou ao seu auge físico. Olha o moleque aí, já superou Zidane, já superou Ronaldo, quem falta superar?
Messi não é alto, não é o mais forte e tem o biótipo que seria desprezado em alguns clubes do Brasil, ele não é marqueteiro, não é arrogante, não gosta de aparecer, é apenas um moleque que gosta de brincar de bola. E o faz melhor que qualquer um!
Todos os 91 gols de Messi em 2012
The video cannot be shown at the moment. Please try again later.



Siga @futeblog_y33